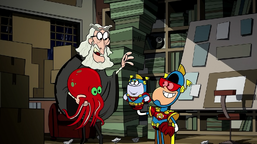 Cornelius is a minor character in Atomic Puppet (Series)
Appearance
He is an octopus whose has red skin with green spots and eyes. However as he was affected by the radioactive liquid that was founded in the sewer that AP and Joey saw, and he appeared more bigger, but later wore off by water.
Gallery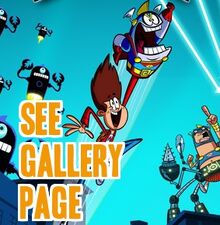 See Gallery Page for "Cornelius", See Here.
Ad blocker interference detected!
Wikia is a free-to-use site that makes money from advertising. We have a modified experience for viewers using ad blockers

Wikia is not accessible if you've made further modifications. Remove the custom ad blocker rule(s) and the page will load as expected.