"We Still Working on it"
This article is still undergoing some maintenance and improvements, in other cases, it remains incomplete or semi-complete until a user completes it.

Dr. Beetleman is a villain in Atomic Puppet (Series). He first appeared in Worm Boy.
Appearance
He appears a yet-elderly man who has a hunchback, a balding, has gray eyebrows, beard, and moustache, an apriocot skin, and wears a black circular eyeglasses, a light brown jacket with a medium red sweater underneath, a brown pants with a black belt with white buckle held upon it, additionally he also wore a pink boxer underwear while displaying in front of the class.
History
Main Article: Worm Boy
During the class field trip as he was willing to teach most of the class on the instincts of certain insects, however he was unable to do normal due to the disruption caused by AP, as especially at the point when the silkworm disappeared from the display, ironically he put the blame on Joey, which led him being from hence caused the whole trip to be cancelled as they blame Joey, who was angry at AP.
While in the episode, he secretly investigated on Joey, who he obtained the information from Joey from what he saw was that the silkworm DNA had laced into Joey, which gave him powers.
Gallery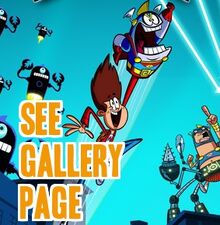 See Gallery page for "Dr. Beetleman" See Here
Ad blocker interference detected!
Wikia is a free-to-use site that makes money from advertising. We have a modified experience for viewers using ad blockers

Wikia is not accessible if you've made further modifications. Remove the custom ad blocker rule(s) and the page will load as expected.