"We Still Working on it"
This article is still undergoing some maintenance and improvements, in other cases, it remains incomplete or semi-complete until a user completes it.
Unnamed Lizard Creature is a minor villain in Atomic Puppet (Series).
Appearance
He mostly a anthropomorphic Alligator, who is semi-muscular built, and contains several body armor.
Description
TBA
Episodes
Gallery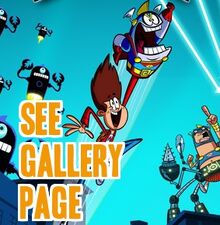 See Gallery Page Here
Ad blocker interference detected!
Wikia is a free-to-use site that makes money from advertising. We have a modified experience for viewers using ad blockers

Wikia is not accessible if you've made further modifications. Remove the custom ad blocker rule(s) and the page will load as expected.